In starting Hot Date Kitchen, our goal was to create a truly sustainable food company. Creating a sustainable food company is a pretty tall order. Our food system is not design to be sustainable. In most cases, it is designed to be efficient and cheap, which can be a great thing, but it can also be detrimental to our ecosystems, our water and land resources, and our vulnerable communities, all while at the same time contributing to climate change and making us less resilient to its impacts.
We are by no means perfect, but we are intentional and considerate about each decision we make, and constantly reevaluate to make ourselves a better and more sustainable company. We use the following five areas as guidelines on how to intentionally operate and grow.
Ingredient Choice: This pertains to which ingredients we chose to use when developing our products. For example in Hot Dates, we chose to use sunflower butter in lieu of almond butter because sunflower butter requires no irrigated water for growing (compared to 400 gallons per lb of almond butter). We also specifically chose ingredients that didn't need to be refrigerated.
Ingredient Sourcing: Where you source can be almost as important as the ingredients themselves. We look for suppliers with strong sustainability practices and work to source locally and from small producers whenever possible.
Facility Operations: This pertains to our practices at our production facility. We are conscientious about our energy usage, and are sticklers about proper recycling and composting.
Distribution: This pertains to our packaging, shipping, and choice of retail partners. Up to this point, we have intentionally chosen to eschew large national retailers, and instead invest our growth in smaller, local, and regional stores, who we can build direct relationships with and support other small businesses. We also focus on marketing and retail presence in the Northeast to minimize our shipping impact.
Charitable Giving: We give 10% of all profits to two high impact non-profits, including the Clean Air Task Force, which works on the highest impact interventions for mitigating climate change. We also give 100% of profits from Black Friday Weekend, typically our most profitable weekend, every year to climate focused non-profits including the Rainforest Foundation.
Our 2022 Commitments
As part of our annual sustainability commitments, we review our previous years actions, and set commitments to improve our sustainability for the following year.
Sustainable Packaging - Our goal is to fully transition to compostable packaging. This has been a long and complicated project. Compostable packaging has lesser barrier properties than traditional packaging and can start to breakdown within six months, which is great for when you want to toss it into your compost pile, but not so great when your product is still on a store shelf or in your pantry. Another complication is that we would need to source the compostable pouches from China, which would mean significant shipping emissions. In our research, we've found that the next best packaging is a pouch made from 100% post-consumer recycled material, which means it is plastic that has already been used in another product and has been repurposed for our packaging. We found a company local to Boston that could manufacture these pouches and so would also significantly reduce shipping emissions. For the time being, we are continuing to experiment with compostable pouches, and will likely create a 100% post-consumer recycled pouch in the mean time.
Reevaluating our carbon offsets purchasing - As part of our effort to maintain carbon neutrality, we have been funding carbon offset projects in order to offset the currently unavoidable emissions in our operations, including ingredient production, shipping, etc. In 2021 we became Climate Neutral Certified through Climate Neutral, and purchased our carbon offsets through their vetted pool of projects. In 2022, we will more deeply explore various carbon offset projects to ensure our funding has the intended carbon reduction impact. We will also likely fund additional offsets beyond our calculated emissions as a hedge against potential short falls in carbon offset projects.
Tree planting - In 2022 we will explore a tree planting program, where in we can fund the planting of trees as part of reforestation programs, and tie tree planting to certain actions on our website. For example, when someone subscribes our email list, we could plant a tree.
Our 2021 Commitments
As part of our Climate Neutral certification, we laid out the commitments for this year to reduce our climate impact.
Compostable Packaging - We are exploring and plan to transition to compostable pouches. - Update: We have scoped out this project and plan to complete the transition in 2022.
Renewable Energy Purchasing - We plan to purchase 100% clean energy for our Somerville, MA facility. Update: We have completed the transition to 100% clean energy purchasing in our Somerville, MA facility.
Hybrid Delivery Vehicle - One of the benefits of distributing through local stores is being able to walk or bike deliveries. However, that is not always possible and so we plan to purchase a hybrid vehicle for longer distance delivery trips. Update: We have purchased 2004 Tan Toyata Prius, named Lucy for our deliveries and she is a champ.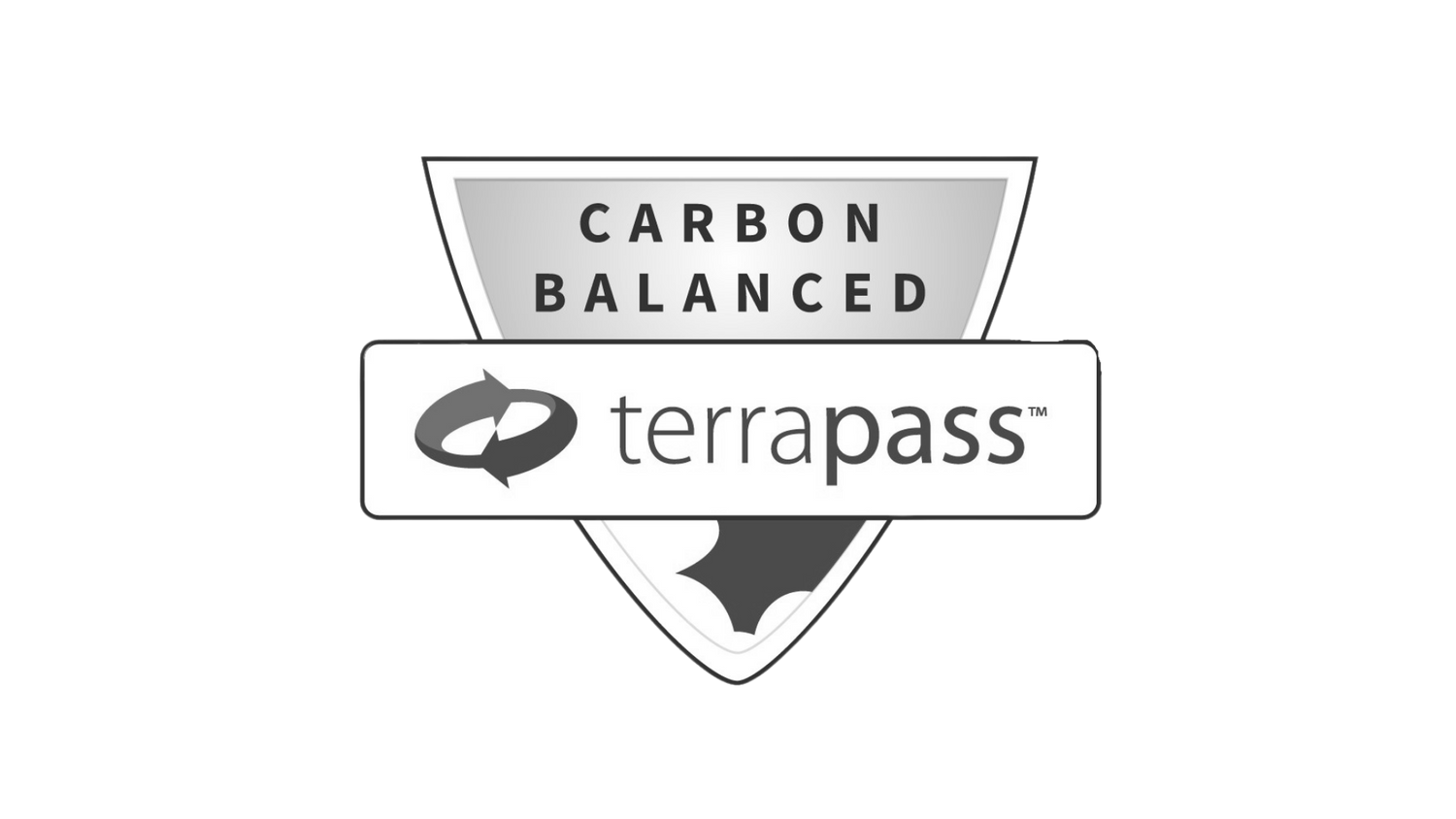 WE'RE CARBON NEUTRAL
We are a Carbon Neutral Company. One of the hardest parts of working on Hot Date Kitchen is reckoning with the truth that running and growing a food company often means creating more greenhouse gas emissions. Simple things like the production and transportation of our ingredients, packaging, and kitchen equipment have an environmental impact. While there is no perfect solution to this problem, we've put significant effort and resources into tracking and measuring our environmental impact through our entire supply chain. We continue to take significant efforts to reduce our impact wherever possible, and invest in well-vetted certified carbon offsets to offset what we can't reduce.