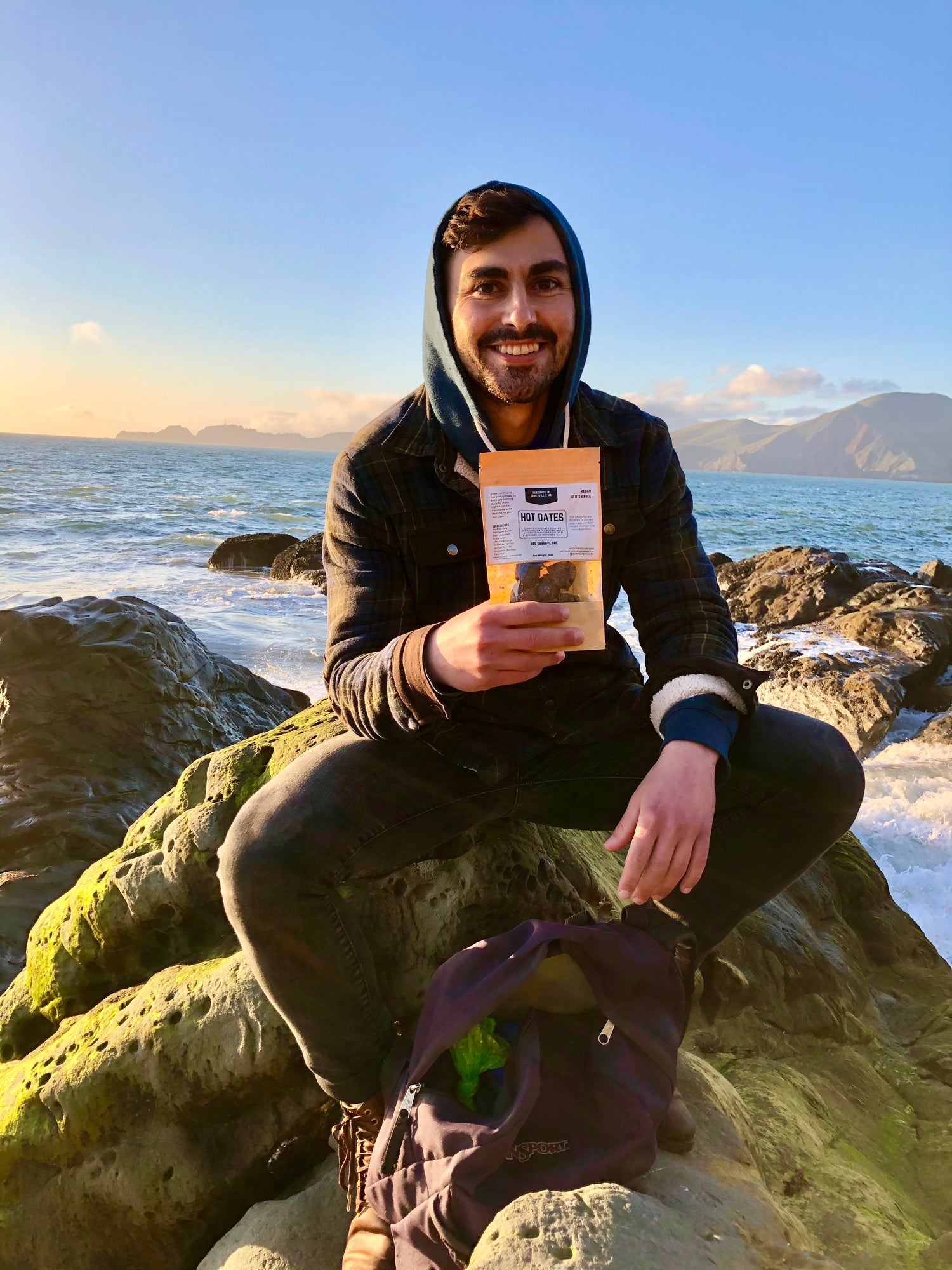 Our Story
In 2017, I was one year out of college and working long, stressful weeks in a start up job. When overwhelmed, I would often find solace in the kitchen, experimenting with novel (and sometimes strange) combinations. These moments of refuge soon turned into a recipe blog called Just Recipes where I shared my creations.
In 2018 I quit my start up job and started working in kitchens full time, first in South America, and then in Cambridge and Boston. All the while, I kept sharing new inspirations through Just Recipes. It was through this passion project that I began to glimpse the magic that is food. Food is more than just sustenance. It is how we show care, how we nurture. Food is a deep expression of love for ourselves, for those we share it with and for the environment that produces it.
When a good friend of mine asked me to make a dessert recipe that was gluten-free, nut-free, and vegan, I fell back on simplicity: dried fruit, chocolate, seed butter, spice, and salt. The result was something magical and much greater than the sum of its parts. That recipe eventually grew into Hot Dates. My hope is to share that magic with as many people as possible, to provide people with something they can use to express love towards themselves and others, to support farms and other food producers, and to give back to our community. We are small and young company and we hope that you'll share in this adventure, provide feedback, tell us how we can be better, and help us spread the love.
-Robbie Madfis, Founder